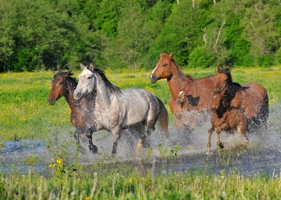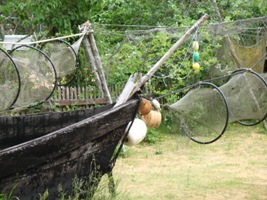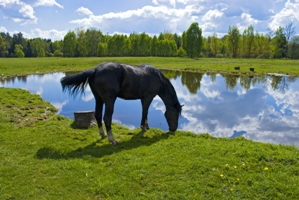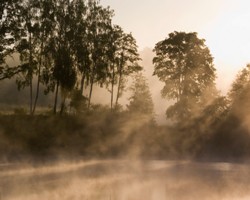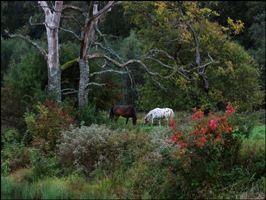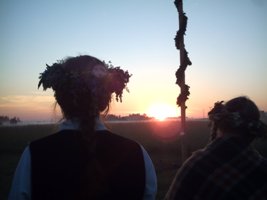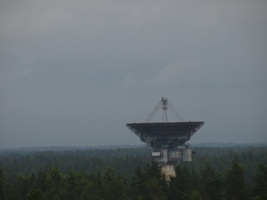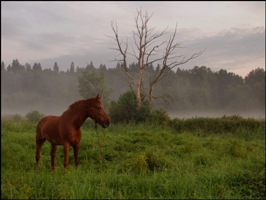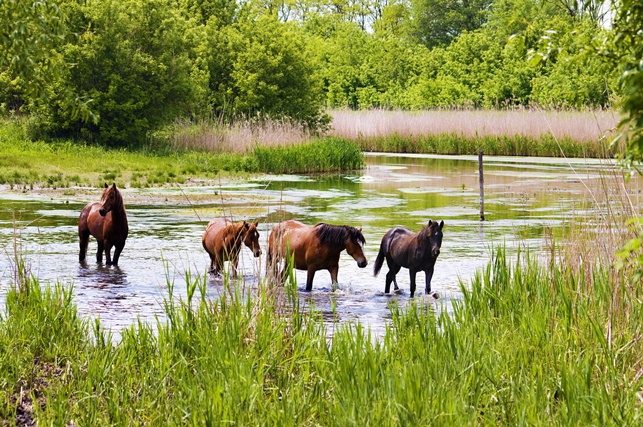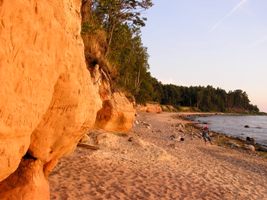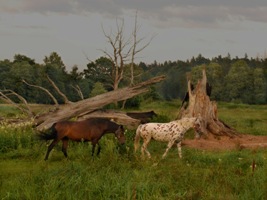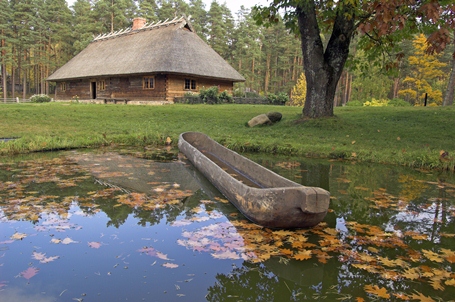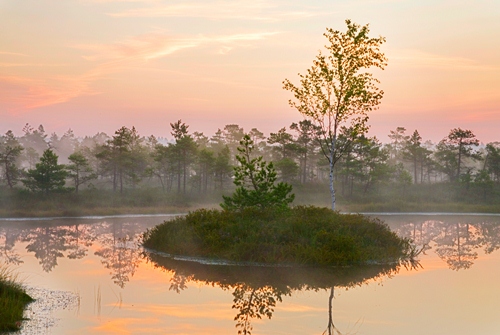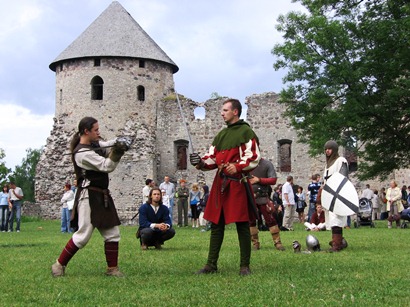 Baltic States are undiscovered pearls in Adventure Tourism
There are only a very few places in central and northern Europe that could offer a nature enthusiast as many pristine habitats and as much natural serenity as the Baltic states (Latvia, Estonia and Lithuania). After seeing and exploring the untouched nature of the Baltic States, many visitors may return home with the impression they have just spent their horseback riding holidays in Europe's biggest nature park.
Geographically, the three Baltic States (Latvia, Estonia and Lithuania) have much in common for horseback riding holidays. Forests and lakes cover a vast amount (50%) of the countryside; there are 2,800 lakes in Lithuania (many of them glacial), more than 1500 islands in Estonia and more than 500 km of sandy beaches in Latvia alone.
Baltic States, the countries of Estonia, Latvia, and Lithuania, are located in north-central Europe, on the eastern coast of the Baltic Sea, and along the western border of the Russian Federation and Belarus. The Baltic countries were formed in 1918 when they remained independent republics until their involuntary incorporation in 1940 into the USSR. They gained their independence from the former USSR in 1991. All three countries are currently members of European Union and NATO.
About Latvia
One of the greatest things about Latvia is that it offers a lot of diversity. Forests, lakes, meadows and of course the sandy beaches of the Baltic sea are evenly distributed through the entire territory which makes every part of the country have its special feature for all horseback riding holidays. The untouched wildlife and landscape of Latvia has been appreciated by many. Closeness to the nature is usually the biggest surprise for tourists who discover Latvia. The natural serenity is almost exotic for a region that is so close to the often crowded and urbanized Europe. Just to mention few:

• Adventure Travel Trade Association ranks Latvia number 10 top developing country for perfect adventure tourism experience.
• Latvia is the second greenest country in the world according to EPI research. "When assessing the most environment friendly country in the world, Latvia takes the second place, outrunning countries like Norway, France, Great Britain, Sweden and the 132 country competition, losing only to Switzerland. So states the recent Yale and Columbia universities' research of «Environmental Performance Index» (EPI) research."
• In the top ten list of Developing Countries for Sustainable Adventure Tourism Latvia is ranked number 8.

For travelers, the best thing about Latvia is that it is so compact. Its 500 km of sandy beaches are easily reached from historical towns, where medieval Hanseatic foundations support baroque and art nouveau buildings that become venues for cultural festivals during the summer. Families of storks happily give their seal of approval to the unspoiled nature, fresh air and clean water around them. In addition to Riga, its spectacular gateway, there are 6 other UNESCO world heritage listed sites. With such a variety, Latvia is best enjoyed slowly. Wonderful option for your horseback riding holidays.
About Estonia
Adventure Travel Trade Association ranks Estonia number 4 top developing country for perfect adventure tourism experience. Estonia is the smallest of the three Baltic states with just 1.3 million people and one of the least populous countries in the Europe. It's easy to escape the crowds in Estonia and explore fantastic landscapes and rich wildlife. Almost half of the country is covered with forest and natural wetlands cover more than one fifth of the country. Estonia offers ideal opportunities for horseback riding holidays, camping, canoeing, kayaking and observing wildlife in a quiet atmosphere.
This country has an amazing array of natural habitats leaving plenty of room for wildlife from bears and lynx to elusive Great Snipes and thousands of migrating birds. Estonia's 1.500 islands make up for 10% of the country's surface, creating a stunning coastline of almost 3800 km with hundreds of shallow bay and lagoons, which are especially attractive to migrating waterfowl in winter and spring but also to a very diverse range of breeding birds. More than 350 species have been recorded in Estonia. Good option for your horseback riding holidays.
About Lithuania
It may be hard to imagine for citizens of Western or Central Europe that there are countries on our continent with the size of Ireland but a mere 3,5 million inhabitants. Lithuania is one of these, where traditional farming, extensive use of land, marshes, bogs and pasture land, deep forests and tranquil lakes are just very normal sights. Great options for horseback riding holidays. Plus, the country features a National Park that preserves a natural monument that many Europeans will know – the Curonian spit. Nearly 12% of the country are protected areas.
When to visit
The climate in the Baltic States gives the opportunity to enjoy and explore the nature in great diversity, clearly splitting the year into four seasons.

Late spring and SUMMER are traditionally the most popular times to visit the Baltic States for horseback riding holidays. This is the time to enjoy long days and very short nights - the magic moment when meadows are blooming and the seaside is welcoming with its long white and wild beaches. Summer is the most suitable time to make long and significant rides into the great outdoors.
AUTUMN can be an extraordinary beautiful season for visiting the Baltic States for horseback riding holidays, with the golden yellow and red leaves of birches, oaks and maples contrasting with the dark-green pines and firtrees. In these cooler months of September and October you can feel the nostalgia of the forests preparing for the winter as the migratory birds fly away.
WINTER can be a magical time with lakes, rivers and part of the Baltic Sea freezing over. White and crunchy snow is covering every little path and road turning every bit of nature into a white and fluffy carpet. Winter is the most suitable time for those who are truly willing to look deeply into the nature's secrets.
SPRING time is a longed for but sudden explosion of energy and colors that transform the landscape into green luxuriance. The season is full of freshness – the birds are singing and the nature is waking up after the long nap making it so easy to feel energized and awake.
Coastline
Latvia, Lithuania and Estonia are particularly known for their splendid Baltic Sea coastline. The extraordinary Curonian Spit in Lithuania, a UNESCO World Heritage Site, amazes visitors with its miles of dark pine forests, sandwiched between a 62 mile beach along one side and a lagoon on the other, dotted with picturesque fishing villages. The islet of Neringa is strewn with pleasant fishing villages, small museums and monuments that you can tour on the Seaside Cycle Route.
The Estonian archipelago has its gems: Saarema is mentioned in the Scandinavian sagas and withstood numerous Viking attacks. Since then, with its neighbours Hiumaa, formed by a meteor, Kihnu, a matriarchy cited by UNESCO for its marriage ceremonies, and serene and secluded Muhu, it has become a favourite get-away destination for Estonians. Why not for you, too? The Baltic Coast Route in Latvia connects stretches of beach with friendly seaside towns such as Ventspils and Liepaja. In Ainaži learn about Latvian sailors and Baltic ship-building traditions at the Seafaring Musuem.
Amber road
Amber is fossilized resin that comes in every shade from pale lemon yellow to the colour of Coca Cola, both translucent and opaque. This prized gem has been used for jewellery and other decorative uses for thousands of years, and even as a flavouring in aquavit – and it washes ashore on Baltic beaches like sea glass or pebbles! The Baltic nickname for amber is lovely: "seabirds' tears". It was widely traded, and that is why the Amber Road passed through the Baltic States all the way to Venice. You can follow it still in your horseback riding holidays, and keep your eyes peeled for drops of honey and gold on the beach!
National Parks
There are many national parks in the Baltic states. Plumb the wilds of Aukstaitija and Zemaitija Parks to see them. In Latvia, Gauja National Park shelters lush vegetation, lynx, wolves, and Europe's largest beaver population, not to mention remnants of fortified castles. Amazing place for your horseback riding holidays. Be sure to visit Guttman Cave, the largest in the Baltic States. In the north of Estonia, Laheema National Park offers gorgeous forest, cliffs, lakes, waterfalls, and rivers. The most beautiful and valuable with regard to the nature and culture places of the Lithuania bear with the status of protected areas. Even 12% of Baltic States area is covered by 14 national and more than 60 regional parks, more than 300 reserves and 3 biosphere reserves, as well as over 1000 features of nature heritage. Presently, the establishment has a network of protected areas important on the EU scale, Natura 2000, is continued.
Adventure tourism
Baltic States are undiscovered pearls in World Adventure Tourism. Many activities have its special taste in Baltics, especially when you think about exploring and being close to untouched nature – be it cross country skiing, kayaking, backpacking, horseback riding holidays or bird and wildlife watching. Whitewater kayaking and rafting become possible in springtime when small technical WW2 class rivers are waking up after winter silence and braking their way through incredibly wild forests right to the sea. There are even cases when kayakers report seeing a wolf running after a fox when they were going down the stream in a kayak! Sea kayaking is most interesting through 1500 islands of Estonia. Backpacking or horseback riding through untouched nature of Baltic States, empty white sanded beaches, forests and nature parks are unforgettable.
Another angle making Baltics a very special destination is the heritage left after Soviet army. An impressive military legacy has been left after the departure of the Soviet, and later the Russian, army. There are former Top secret U-Boat port and espionage radar as well as Soviet secret nuclear missile bases now available for visitors to discover and explore! .
Capitals of Baltic states
Estonia's Tallinn is the oldest capital of Northern Europe. The fortified, medieval old town strategically dominates the Gulf of Finland. Meandering along streets under the ramparts of the World Heritage city, winding around religious buildings and old merchants' houses, you'll notice Slavic, Scandinavian and Germanic influences mixing with traditional Latvian style in architecture, music and cuisine.
Riga, capital of Latvia , is the second largest port on the Baltic, situated at the mouth of the Daugava River. Its old town dates from the 13th century, when it was a Hanseatic city. Many centuries later, Jugensstil, or Art Nouveau, took hold in Riga and today it is considered to have the preeminent collection of this style of architecture anywhere in Europe. Travel to the top of the dome at St. Peter's church for a look at this lovely "Paris of the north".
In Lithuania, the southernmost, largest, and most populous Baltic State, the capital is Vilnius, also founded in the 14th century. It is truly a cultural crossroads, as you can see from the rich legacy of Gothic, Renaissance, Baroque and classical buildings that has earned Vilnius UNESCO World Heritage stature. The city has been known for centuries as a place of religious tolerance and cultural melding, and ten years after independence you'll find the city a thriving, diverse European capital. Looking forward to meet you in horseback riding holidays!